CRUISE NEWS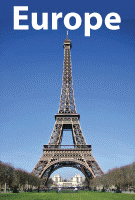 Photo / Apple Vacations
Apple Vacations has been fulfilling vacationers' dreams for over 40 years. With Apple Vacations, you'll enjoy the convenience of one-stop shopping. From the best beach resorts in Mexico, the Caribbean and Hawaii, to spectacular ski resorts throughout the U.S. and Canada, to European city stays, Apple Vacations has it all!
Mexico, Caribbean, Hawaii, Europe, Ski.
Apple Vacations Has it All.
Photos AMResorts and "Vacation Magazine"

Copyright © 2006-2018