CRUISE NEWS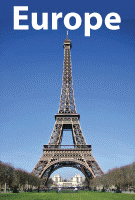 Photo / Spain. Valencia.
Spain. Valencia. March 15-20, 2009. Las Fallas.
766 enormous sculptural compositions, surrounded by fireworks, corrida, music and nightlife, before they all go up in flames. Las Fallas is known as one of the craziest things in Europe. Press Trip was organized by Tourist Office of Spain in Chicago.
Photos & text by Michael Oz. All rights reserved. Vacation Magazine, Inc.

Copyright © 2006-2015