CRUISE NEWS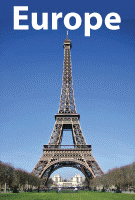 Photo / Mexico -"Tianguis Turistico 2009"
Mexico. Acapulco. "Tianguis Turistico 2009". April 26-29 --- Mexico's national tourism board is gearing up for its annual travel convention, Tianguis Turístico. "Tianguis" is a Nahuatl word used by the Aztecs and their predecessors; it means "marketplace, or "flee market ". The product in this case is Mexico itself. Held annually at Acapulco's multilevel Convention Center, the event is a great opportunity for suppliers (hotel and restaurant chains and adventure tour companies, among others) and destinations to sell their products or services to national and international tour operators. The first Tianguis Turistico was held in 1976. Buyers and sellers meet at more than 500 booths and a dozen business suites to negotiate deals. Press conferences inform about the latest innovations, including "going green" with ecotourism, a theme that's finally begun to emerge with real strength in the last few years. In addition to socializing, making business contacts, and selling their products, participants find time to visit Acapulco's glorious bay and enjoy its famous nightlife.
Photos: Mexico Tourism Board and "Vacation Magazine"

Copyright © 2006-2015